Muzzle Insert - Leather
Regular price

$ 24.95 USD

Regular price

$ 0.00 USD

Sale price

$ 24.95 USD
Made in the USA from a soft, durable, all natural, vegetable-tanned leather, this muzzle insert was designed for horses with sensitive teeth or teeth wearing issues. The leather surface of the insert becomes slick when wet and helps protect the tooth enamel from abrasion. As a bonus, the leather will also protect the muzzle from wearing and prolong the life of your muzzle. 
*Pre-2022 muzzles: Make sure to look at our in-depth insert compatibility chart if you are ordering for a muzzle purchased before 2022. However, the pony insert, which does not have tabs, will work for older horse-size muzzles.
CAUTION: Please ensure your horse is comfortable grazing in the GreenGuard muzzle prior to using insert. Also, please continue checking horse's teeth when using grazing muzzle. 
SHIPPING: FREE standard shipping on all US orders. For shipping costs and details, see our shipping page.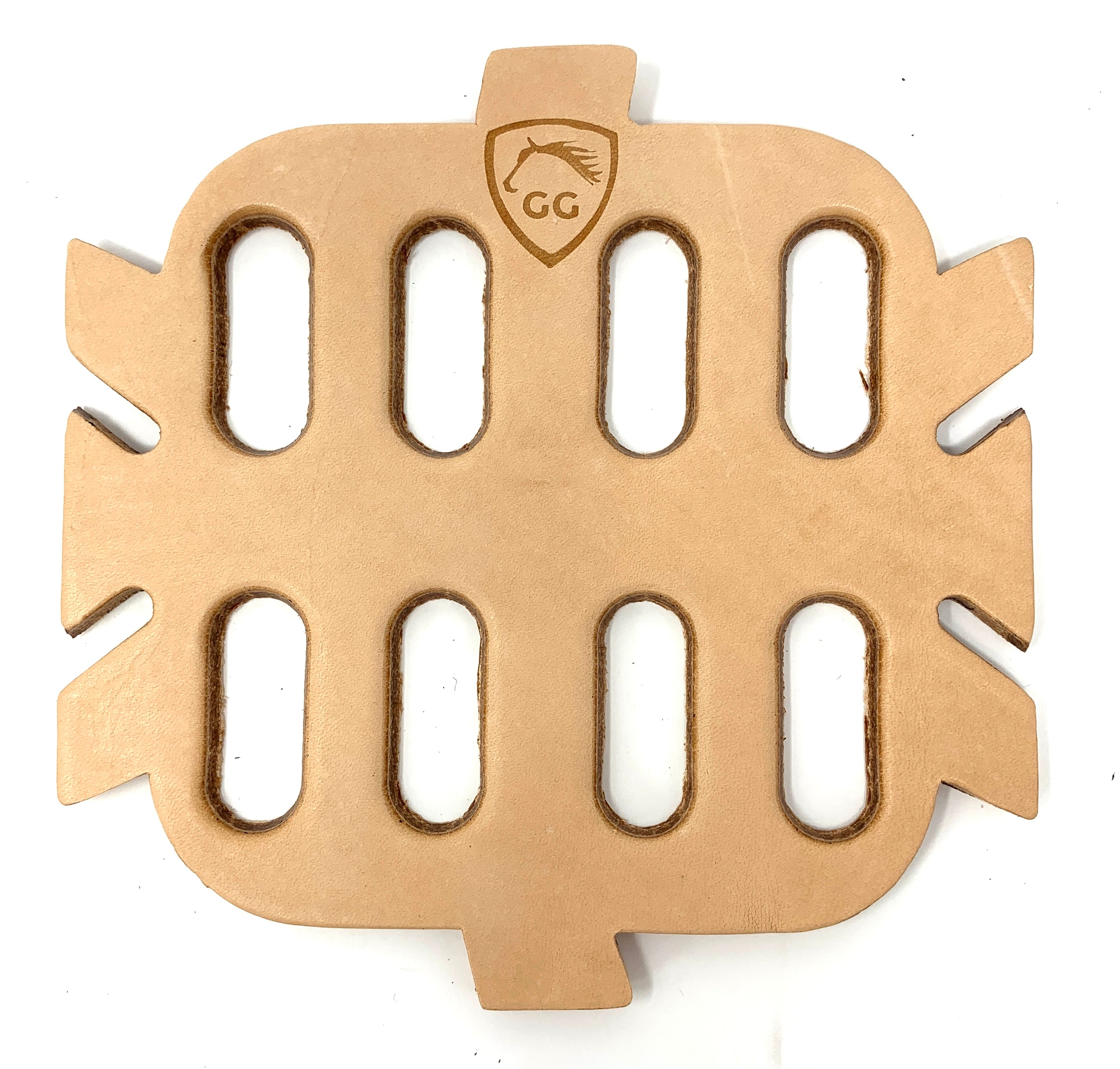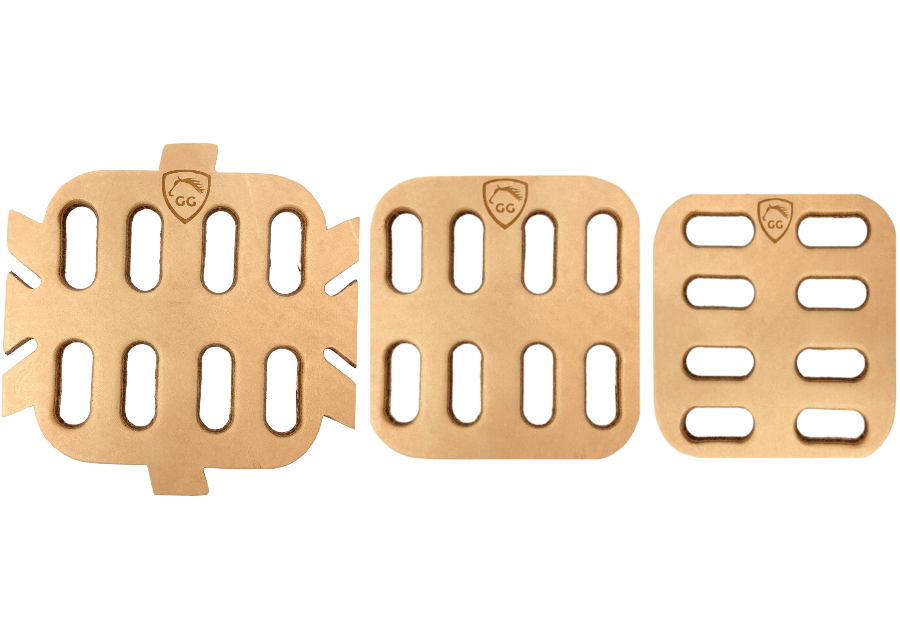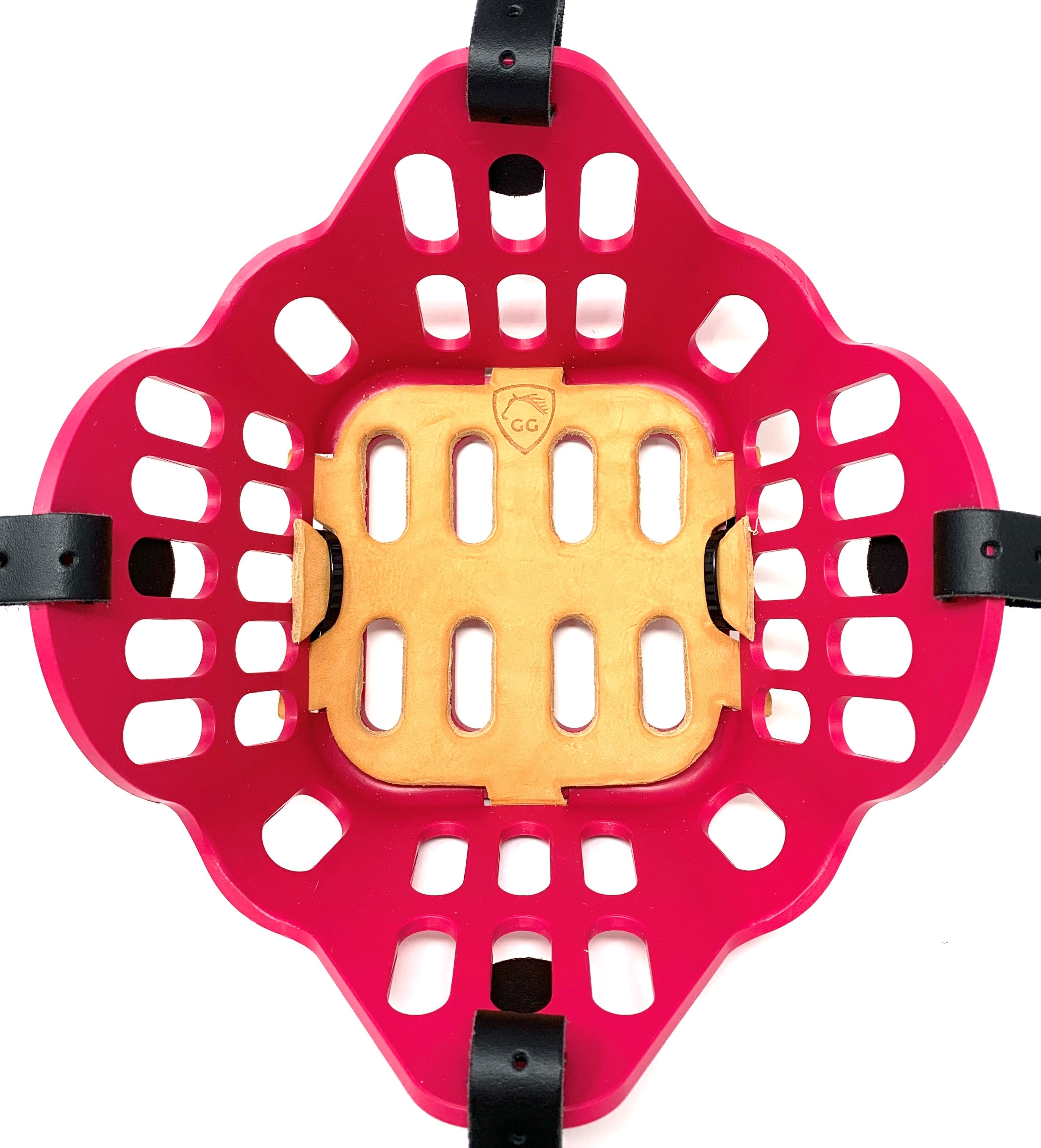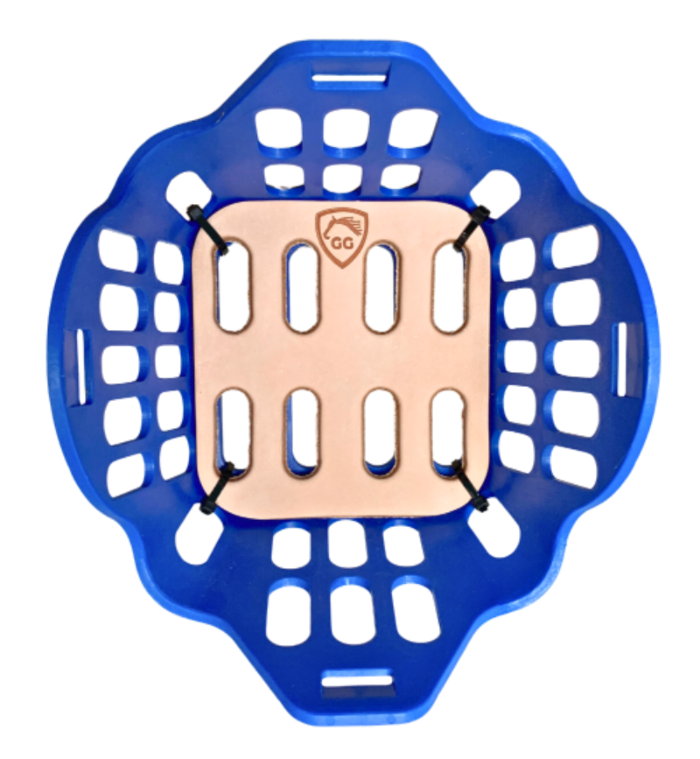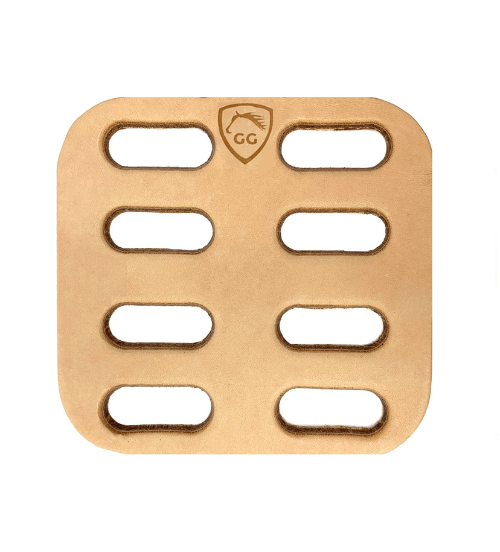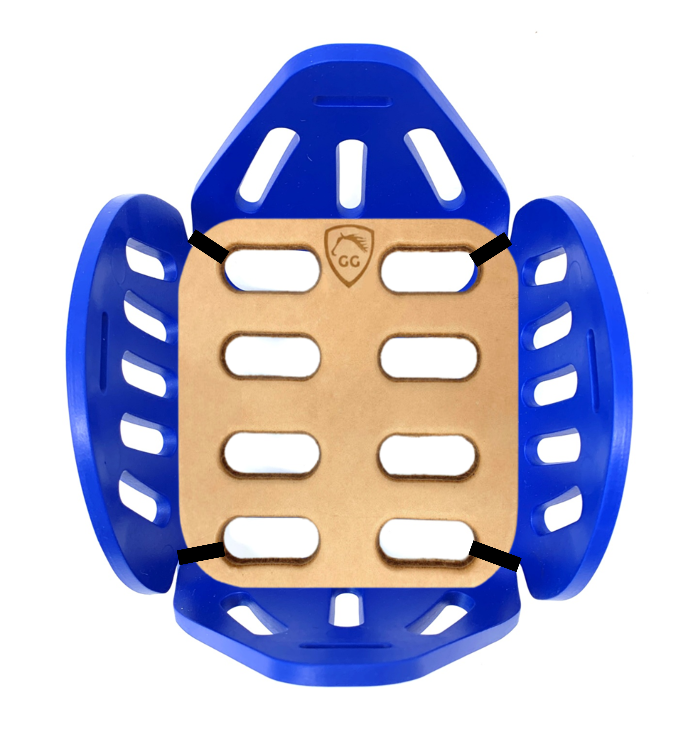 FAQs
Which size insert is right for my horse?

This horse-size leather insert is made with tabs specifically to work with the horse-size GreenGuard Grazing Muzzle.

We also offer tabless leather inserts for both the pony and mini muzzles. If you are in any doubt, please consult our detailed insert compatibility chart!

Please contact Support if you have questions about leather inserts and pre-2022 muzzles.

This video tutorial gives you a detailed evaluation of our inserts - rubber and leather - so you can make the best choice of material for your horse and their specific needs.
Instructions for Tabless Inserts

Here is a step by step video tutorial on how to use the tabless leather insert. Though the video is geared toward the mini, the process is the same for the pony size.

Note that the embossed shield logo should face toward the front of whichever muzzle you are using.
My muzzle has no slots

Older-style (pre-2022) GreenGuard Grazing Muzzles do not have slots to receive muzzle inserts.

Check our muzzle compatibility chart to see which insert is best for your particular muzzle.

We have a do it yourself tutorial showing how to adapt your muzzle to receive a muzzle insert. This works best with a tabless leather insert.
Use Inserts to Modify Intake
Cleaning the leather insert

Has your horse's leather insert acquired a smell or a distinctive odor? A simple solution of mild dish soap and water is the best way to clean the leather. Constant moisture creates a perfect environment for mold to form on anything, including leather. Cleaning it off will not banish the scent entirely, but it will keep it away for the short term.
Premature Shrinkage or Curing

If the leather insert gets too wet before being "cured" by slightly getting wet and drying a few times, it may lose its shape. In this condition, the insert might fall out of the muzzle basket, risk being folded in half, or otherwise misshapen, by the horse.

We are working on solutions to pre-treat the leather so it arrives a little bit more cured.

If your leather insert has become prematurely warped and you are within 30 days of purchase, reach out and we can accept a return or send a replacement.
Improvement!
We have the insert for one of our ponies. I love the softer slippery surface for his teeth. And it's great to have more options for hole sizes. Also, the insert keeps his teeth slightly higher up on the grass stem which reduces how much of the sugary base he's able to eat...better for him and for the grass!
Thank you, Laurie! You got right to the heart of literally all the reasons we spent a couple of years developing the leather muzzle inserts. So pleased to hear your pony is getting the most out of it!
Thank u
Very happy with the muzzle and so is my boy. Return of the insert was easy and quick to get the leather one that I should have ordered to begin with.