Houdini Helper Hook & Loop and Tape Set
Regular price

Sale price

$ 7.95 USD
Hook and loop straps can be attached in various configurations to keep sneaky houdinis from getting out of the muzzle. This set includes one 16 foot (5m) roll of hook and loop strapping and one 60 foot (18m) roll of electrical tape. Cut the hook and loop to length desired, and use electical tape to secure the straps.
SHIPPING: FREE standard shipping on all US orders. For shipping costs and details, see our shipping page. 
---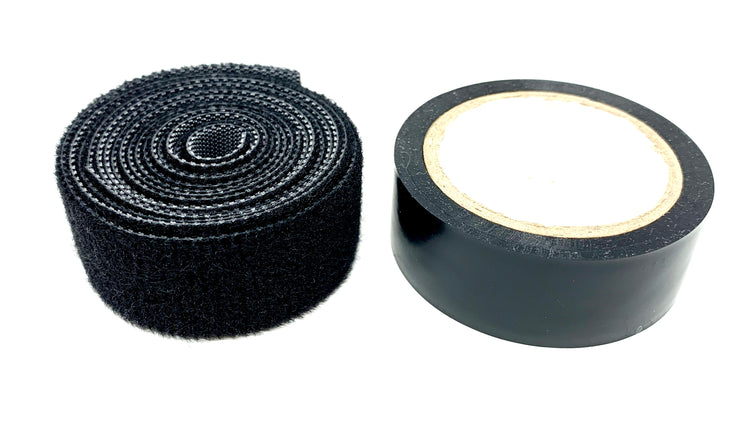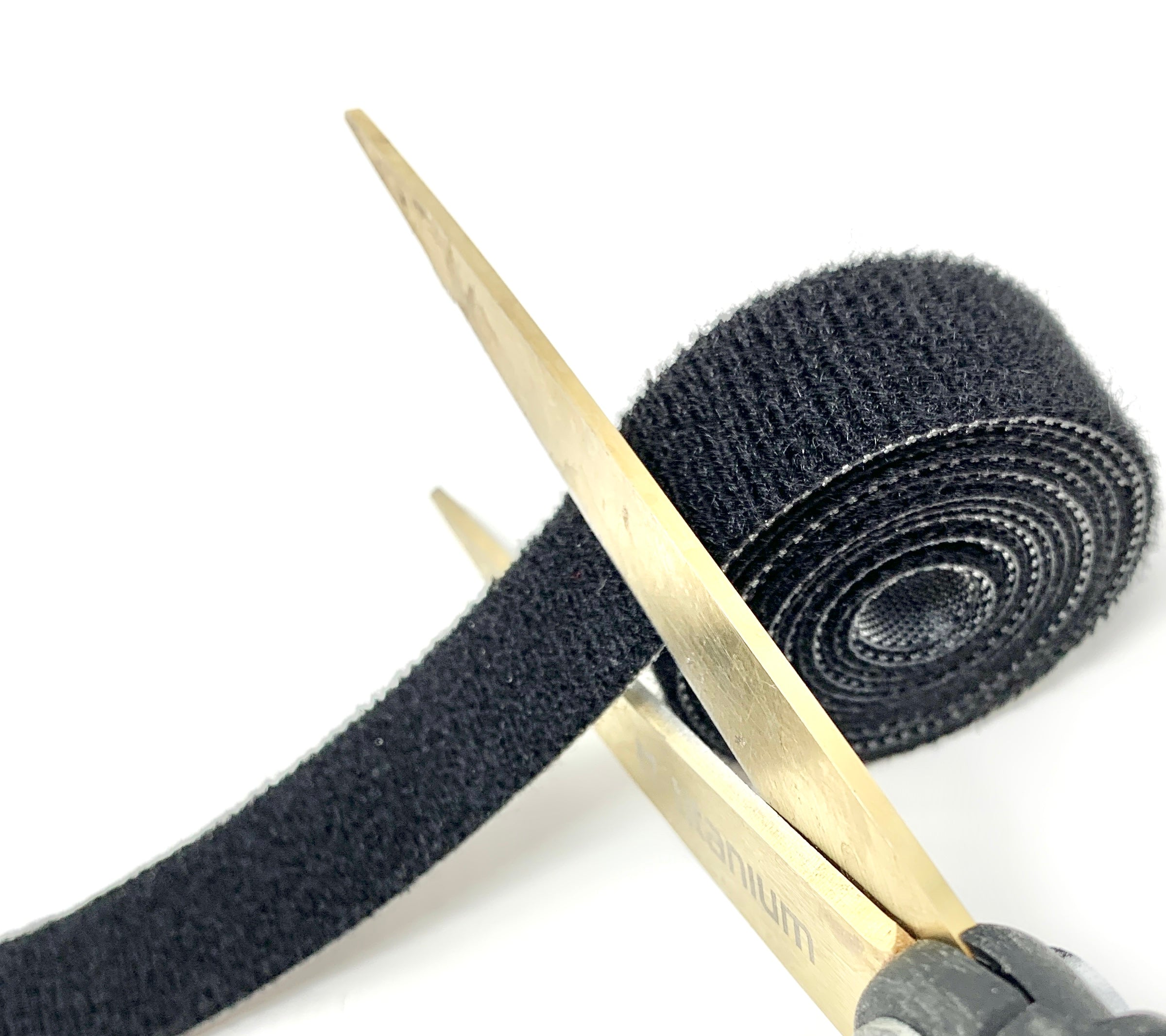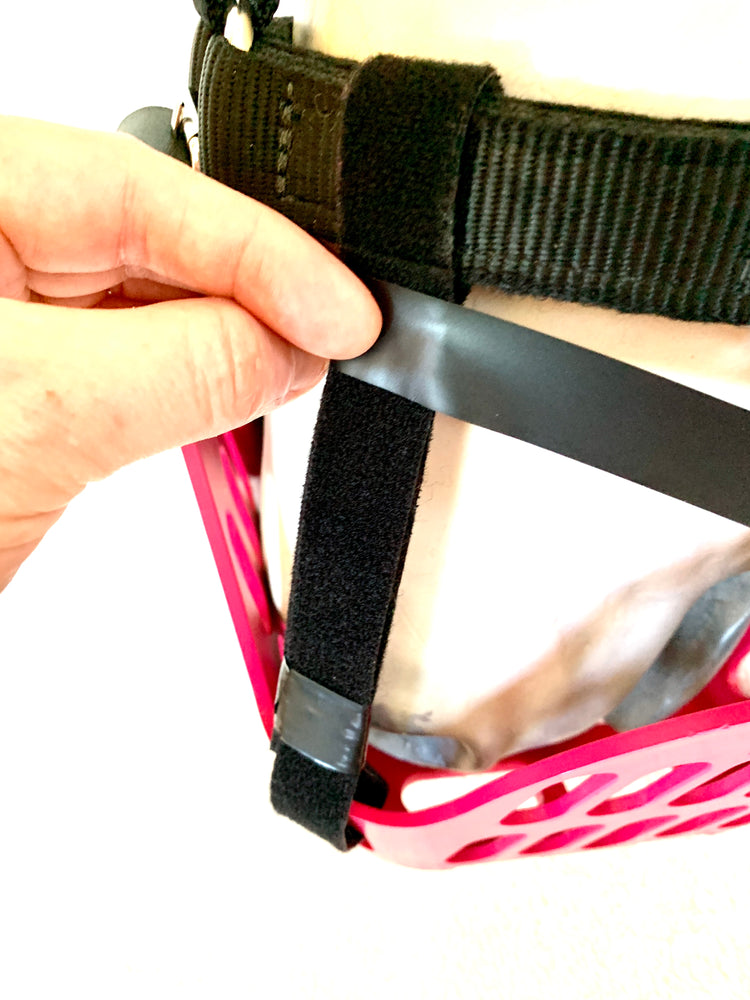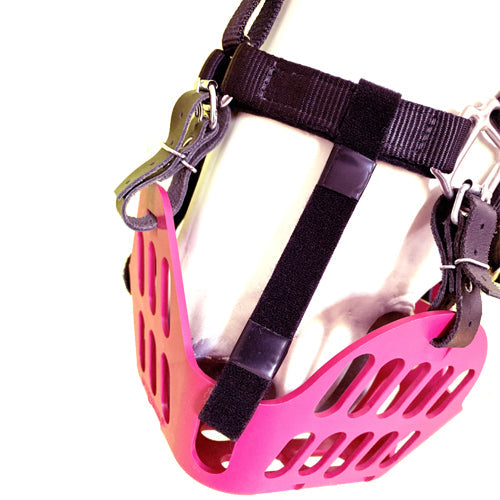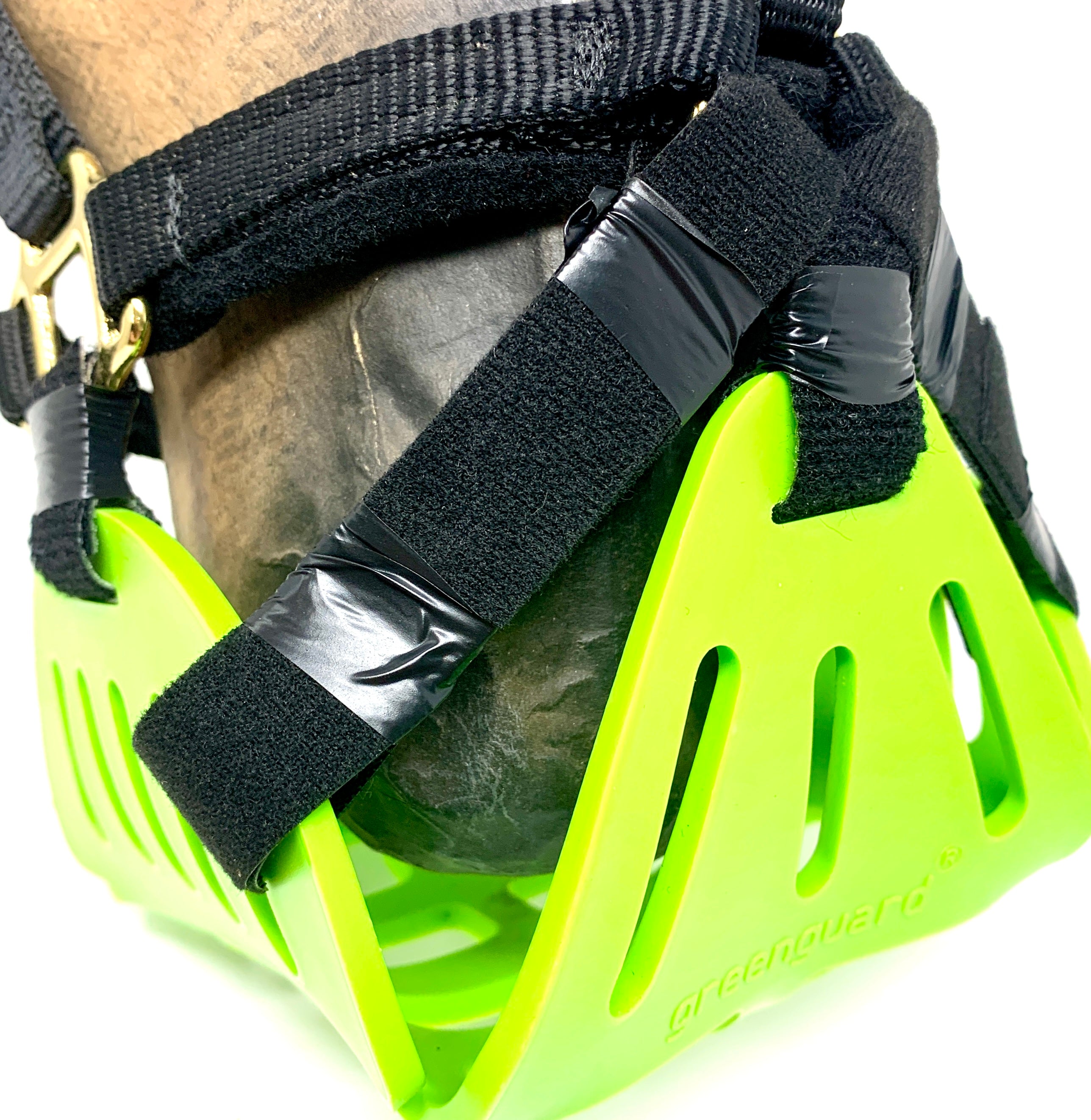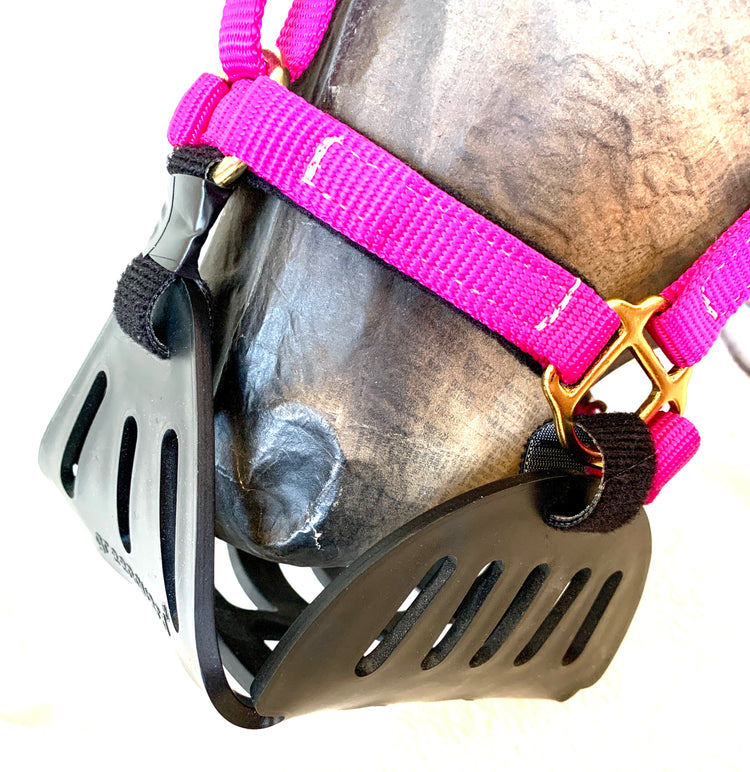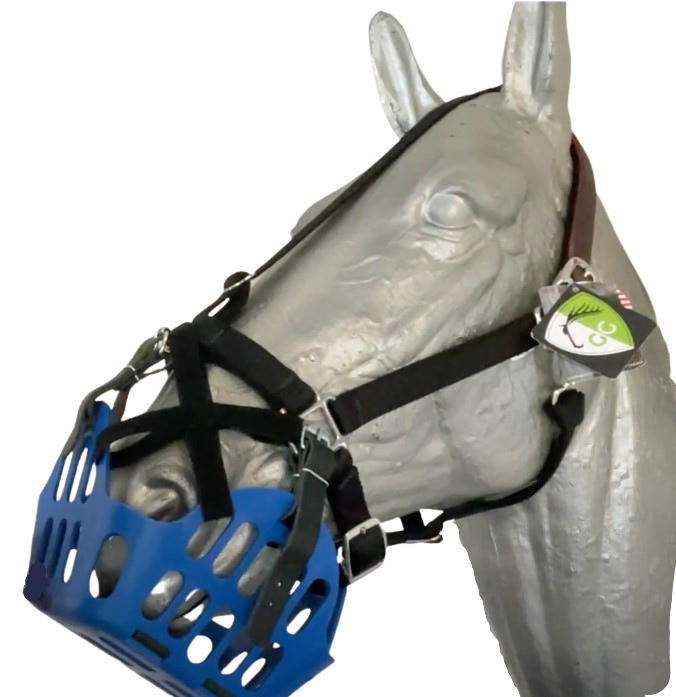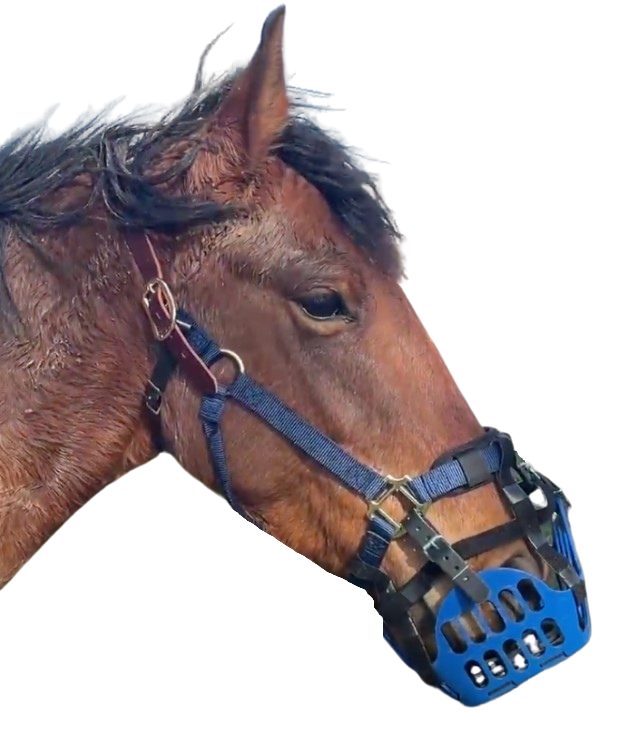 FAQs
Is there a quick start guide?
My horse is a super houdini!

If your horse is a committed houdini or escape artist, we have developed strategies with velcro straps that can help keep your horse in the muzzle.

Option 1: Use velcro to weave through all muzzle straps.

Option 2: Use velcro to criss-cross between primary muzzle straps
Why Velcro, not leather?

One problem with leather breakaway tack is that when it breaks, it must be replaced. One benefit of these hook and loop ("Velcro" is a brand name) straps is that, when they come apart, you can just put them back together. With electrical tape acting as a keeper, there is almost no deterioration in the quality of the join.
Why use electrical tape for keepers?

Over years of use and testing, we've found electrical tape to have just the right combination of strength and give. The more loops of electric tape you add around the straps, the stronger it will hold. This basically allows you to choose your breakaway strength.
Why use corner straps?

Corner straps have many benefits, especially for horses who have more space between the halter and muzzle and/or those who tend to be rough on pasture apparel. Corner straps block horses from eating out of, or chewing on, the corners and help block other horses from chewing on their muzzle. They can also stabilize your muzzle and support your other straps and are especially recommended for horses who frequently break the leather straps. Other benefits: they make it more challenging for horses to hook the corner of the muzzle on a fence or water trough in an attempt to remove the muzzle. We recommend them in all four corners though some horses may be fine with them in just the front or the back corners.
Can I use these as primary grazing muzzle straps?

These versatile straps can be used to replace the leather buckle straps. We frequently recommend velcro straps for use with miniature horse muzzles, since the velcro straps are thinner and less bulky than the leather ones.
Can I just use zip ties?

We do not recommend zip ties or plastic baling twine (natural fiber twine is fine). They are variable in tensile strength and we have seen both rip through the muzzle body before they break away.
Finally! Customizable straps!
I love being able to cut each strap to a desired length and customize it for each horse. Brillant!
Hook and loop
It works. I love everything about this grazer. Previously, my horse got all other brands off over his ears. The halter adjusts, he likes the open grate feeling, and I loved the fitting and help videos.
Thank you! You saved my sanity!